KSPC Claremont strives to be a diverse, collaborative, and educational space in which community members of the Claremont Colleges and beyond can participate in their love of media, music, and radio. Through creative programming, live events, and community engagement, KSPC promotes innovation and discovery in an inclusive space, by providing a platform for new and underrepresented voices, perspectives, and sounds. Listen locally on 88.7FM or globally at kspc.org.
Some history
KSPC first signed on to the FM (frequency modulation) band with 10 watts on February 12, 1956. The effort to establish a licensed FM broadcast station was initiated in 1955 by Pomona College students Ronald McDonald (Pomona '57) and Terry Drinkwater (Pomona '58). Edward Smith (Pomona '58), Charles Waite (Pomona '59) and Fred Wolf (Pomona '58) were soon to join the effort and took on key roles in engineering and programming. Prior to KSPC's inception there had been an AM carrier current radio station at Pomona College, call letters KPCR ("Pomona College Radio"). KPCR was taken off the air by the FCC for operating with too strong of an unlicensed signal, and it was then suggested that filing for an FM license would be the only legal way for students to continue broadcasting.
In the early days of FM broadcasting there were very few other FM radio stations in the area. KSPC was actually the 37th station to sign on to the FM band for the entire state of California. When the station's power was later upgraded to 1000 watts it was reportedly heard in Santa Barbara, San Diego and all over the Los Angeles basin, owing in large part at that time to significantly less interference from other FM stations than are present today.
KSPC was licensed as a non-commercial, educational radio station from the beginning. During the first dedicatory broadcast of KSPC it was stated that the purpose of the station was to provide "a desirable type of programming not readily available in this area." The first programming schedule was a mixture of classical, news, public affairs and shows borne from student's personal musical collections. Over the years, the students and community volunteers that have kept KSPC's airwaves full of music and talk programming have upheld the programming ideals on which the station was founded. To this day you are unlikely to hear the variety of programming available on KSPC from other Los Angeles radio stations.
KSPC operates 365 days a year, 24 hours a day as a service to the Los Angeles basin. In 2000 KSPC began webcasting via the internet, making the station's signal globally available. The station is funded by Pomona College and the student governing bodies of the Claremont Colleges. KSPC is run by students of the Claremont Colleges under the guidance of a full-time staff advisor.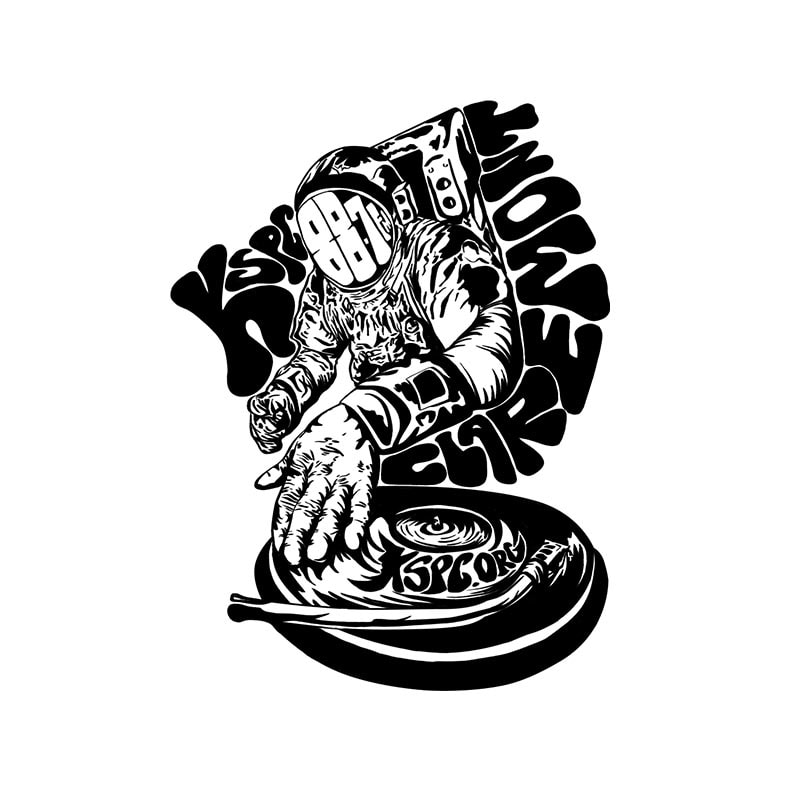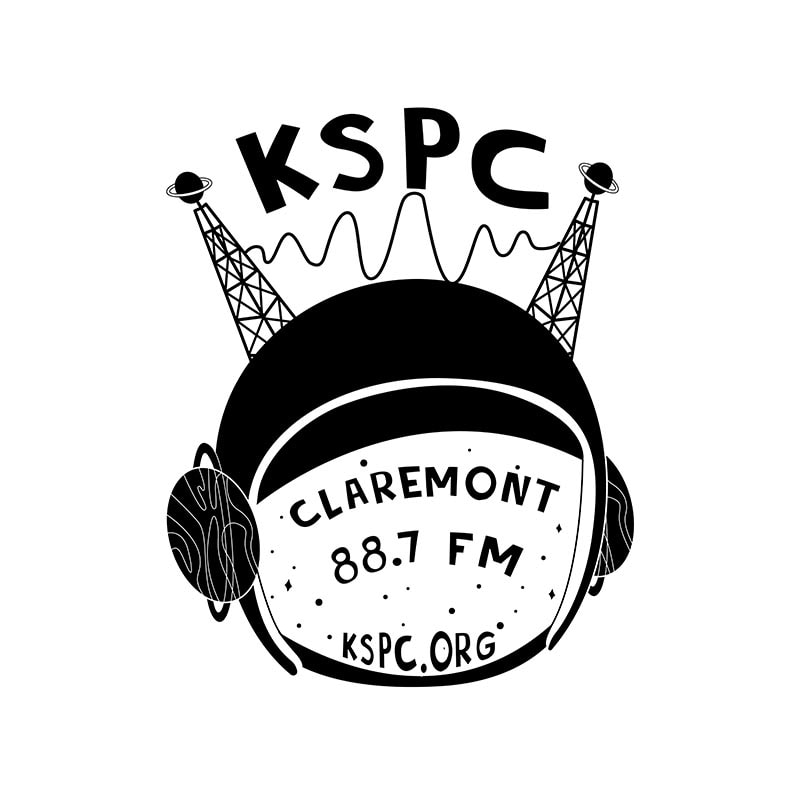 KSPC Timeline
1956: KSPC, 90.7 FM signs on-the-air with 10 watts on February 12.
1958: KSPC, 90.7 FM transfers frequency assignment to the Pacifica Foundation and requests FCC authorization to operate at 88.5 FM with 100 watts.
1963: Frequency shifts to 88.7 FM. 100 watt transmitter installed raising KSPC's effective radiated power to 3000 watts.
~1965: KSPC temporarily off-the-air during the relocation of Replica House from Oldenborg site to the corner of Amherst & 4th Streets.
1970: Construction on Thatcher Music Building completed with new KSPC studios; however, KSPC move from Replica postponed.
1972: Funding received to complete KSPC Thatcher studios. Station relocates to Thatcher music Building.
1979: FCC requires minimum operation schedule of 12 hours/day, 365 days/year. National Public Radio invites KSPC to upgrade its facilities and station operations become an NPR affiliate.
1980: Blue Ribbon Committee formed to plan KSPC's future. The Pomona Board of Trustees makes a commitment to maintaining radio at Pomona College. Consulting Engineer contracted to determine KSPC's long-term technical needs.
1981: KSPC begins subscribing to AP News Service. General Manager announces the implementation of new alternative music format commencing in February. Full time Director of College Radio Julie Frick was appointed in July.
1982: Radio Committee begins considering potential transmitter relocation sites in preparation for the new physical education facilities.
1983: KSPC studios flooded. Station operations relocate to Replica.
1984: KSPC moves back to Thatcher studios in March. The Intercollegiate Election System is established linking 80 non-commercial stations nationwide via three (900) telephone lines. Project funded by a $11,000 grant.
1985: KSPC begins planning 30 year celebration, 2nd Annual KSPC Rainbow 5 &10 K Run attracts 307 runners. Physical Education facilities construction begins forcing Radio Committee to seriously consider the relocation of the KSPC transmitter and antenna.
1993: KSPC reformats listener Program Guide to a magazine format, with articles and music reviews.
1995: KSPC organizes "Record Expo '95", the first music sale to be held by the station. The first Expo takes place on February 12 (KSPC's anniversary date) in the Ballroom of the Pomona College Student Union. The event is renamed the "CD & Record Expo" for the fall show held later that year, to increase market appeal to CD-buying students. Using the proceeds from the first two Expos, KSPC releases "The Basement Tapes", a compilation of live music recordings performed on the air. The LP-only release is the first to be released by KSPC.In December Calvary Chapel files an application with the FCC proposing a translator station on 88.7FM in Long Beach. KSPC successfully blocks the application, showing listener reception of KSPC in the area. It is to be the first of many battles with translator applications on or adjacent to KSPC's frequency.
1996: KSPC celebrates 40th year on the air with a special alumni gathering.
1997: KSPC's "Basement Tapes Volume Two" compilation is released on CD. The "Blowout!" Concert series is launched.
1998: Analog cart system is replaced by digital editing software.
2000: KSPC's first internet broadcast on February 17 at approximately 7:35pm. Later that Spring, KSPC conducts first on-air pledge drive.
2006: KSPC celebrates 50 years on the air February 12.
2012: KSPC's antenna and transmitting equipment are replaced and moved off campus, resulting in a 1000 foot gain in antenna height. KSPC's FM signal is also clearer and stronger as a result of replacing the transmitting equipment and studio to transmitter link.