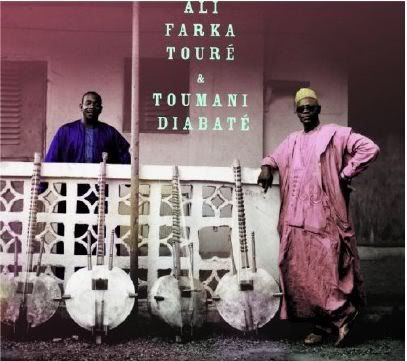 Ali & Toumani documents the meeting of two supreme musicians, Malian guitar player Ali Farka Touré and kora master Toumani Diabaté. After winning a Grammy for their previous collaboration In the Heart of the Moon, the two were eager to join forces again. The album was not released before Touré's death in 2006, but the result is still polished and complete.
The companionship between the two musicians is evident in the organic, symbiotic wholeness of their music. Usually at first Touré sets down a central and repetitive hook, and Diabaté flourishes over it…but any rules dictating their rapport quickly falls away. Each song is transcendent and expansive. Most of all, it rings with the maturity of an artist aware of the coming end to his long life.
This album is a worthy conclusion to Toumani's influential and enduring career.
-DJ Space Cadet