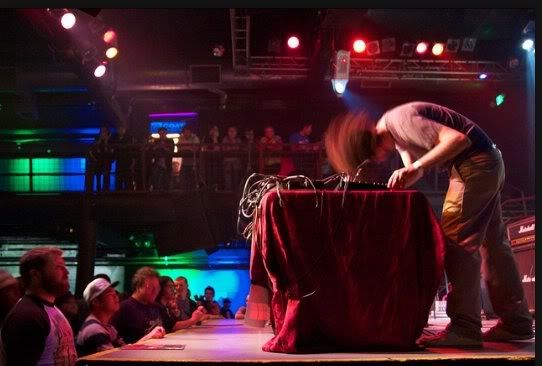 Chiptune artist MR SPASTIC will be an in-studio guest on the Video Game Music Show this Friday 11/12/10
"Mr. Spastic" started as an attempt to delve into the world of hardware only electronic music by using MIDI connectivity, retro computer sounds, and video game systems to create original music by Nathan McCoy.
The project started humbly by utilizing only freely obtained equipment, and in the beginning, it was an attempt at producing high quality lo-fi music with a very tight budget. Electronic breaks and nerd-ish raps were the momentum ascribed to by the first release and since then it has changed into more of an obsession. Retro-computing was an interest at an early age to Nathan, starting with the Tandy color computer, drooling over the Commodore 64, and eventually receiving a NES from his grandparents at a young age. Mr. Spastic is reliving his childhood and delving into forgotten pasts by using modern musical techniques and antiquated equipment, spastically synthesizing and unifying multiple platforms to produce original retro tunage.