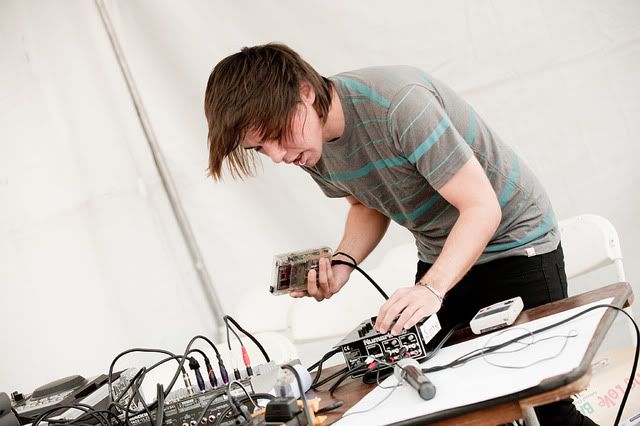 Chiptune artist MIKE BLEEDS will be an in-studio guest on the Video Game Music Show this Friday 4/22 at 6pm. 
He will be doing a live interview and a live performance on air.  Tune in!!
MIKE BLEEDS is a 25-year-old chiptune artist based in San Diego, California. He pumps out electro-heavy dance music through the raw sounds of Nintendo Gameboy consoles running the program LSDJ (Little Sound Dj).
http://www.myspace.com/bleedsofficial