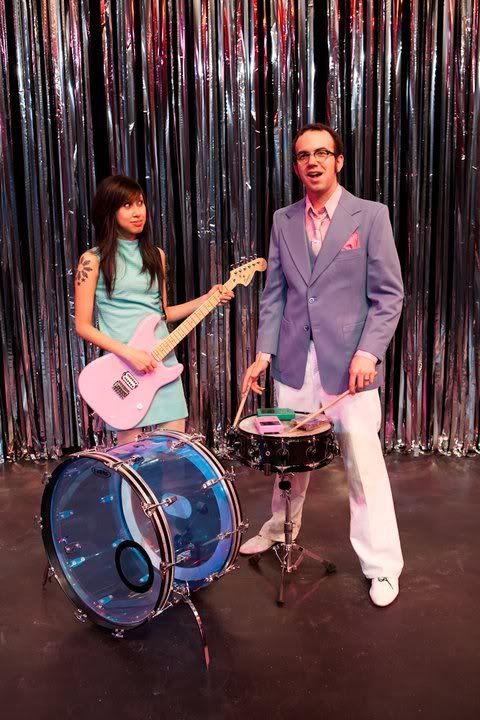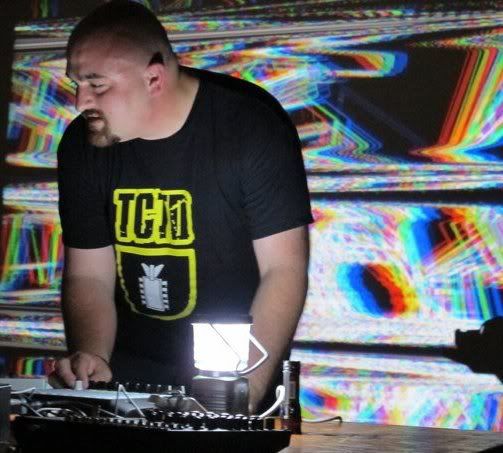 Event page…
http://www.facebook.com/event.php?eid=222213857792056
The Glowing Stars and crashfaster will be on The Video Game Music Show in Claremont, CA doing live interviews and performances.Tune into KSPC 88.7FM on Friday, June 10, 2011 from 6 p.m.-8 p.m. There will also be a live webcast available at
https://kspc.org/
The Glowing Stars
…
There are many chiptune artists, but not a lot of chiptune bands. The Glowing Stars — guitarist/vocalist Lizzie Cuevas and drummer/Game Boy
synth programmer Matt Payne — combines the clicky waveforms and perfect arpeggios of 8-bit processors with the fury of live drums and
distorted guitars. Influenced as much by Frank Zappa and Freddie Mercury as Mega Man and Metroid, the band's wistfully emotional lyrics are
more boy-meets-girl than Game-Boy-meets-end-boss. With customized game hardware sharing the stage with 100-watt half-stacks,
The Glowing Stars are half Weezer, half Wario – in other words, utterly unique.
http://www.theglowingstars.com/
crashfaster
crashfaster is a chip musician, retro remixer and low-bit concert promoter.
The Video Game Music Show
the Video Game Music Show on KSPC 88.7FM – Claremont, CA every Friday from 6 – 8pm playing 2 hours of Video Game music (new & old)
from consoles, handhelds and arcade games along with Chiptunes, 8-bit, Nerdcore, DJ-Remixes and video game Coverbands.Also have live in-studio guest performers on so often including artist such as Wet Mango, Mr Spastic, Mega Ran and MORE!!