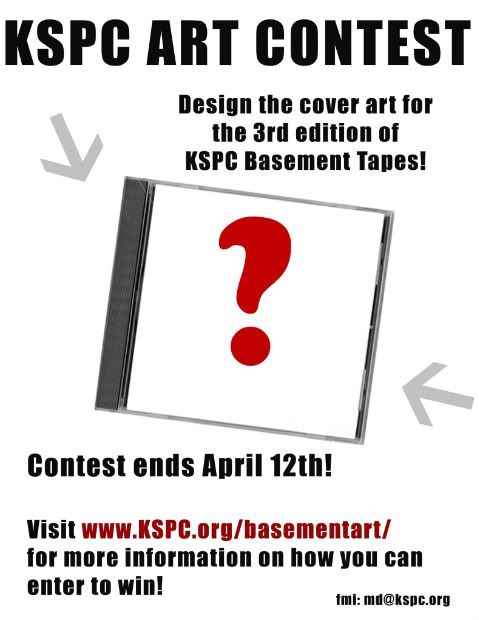 Interested in getting involved with your favorite radio station?
We're holding a cover and CD art design contest for the 3rd compilation of our live in-studio performances.
The winning art will be featured on the cover of the Basement Tapes volume 3 and the winner will receive a prize!
Want more information? Click here!