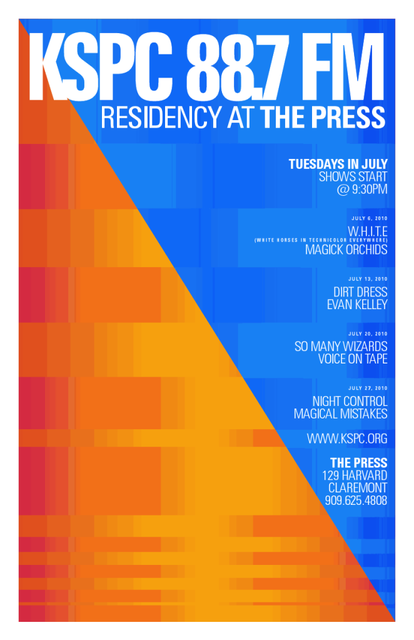 Tonight begins the first of four nights of Free Music sponsored by KSPC and The Press Restaurant in Claremont!
All shows begin at 9:30 pm and features two stellar bands from the area. Tonights acts are W.H.I.T.E and Magick Orchids!
A little more about tonight's headliner…
W.H.I.T.E is the stage name of CalArts kiddo, Cory. He plays sweet (really it's adorable) feather-light space pop that glitches and buzzes in the loveliest way. come out and support local talent. Tonight at 9:30pm!