KSPC 60 for 60 is a project celebrating the past 60 years of KSPC radio! Different KSPC DJs and volunteers have chosen albums for each year KSPC has been on the air to show the variety of music KSPC airs, as well as a look at some highlights from the past six decades.
Next up is the 1970s! Here's the post where we make half our listeners feel really old by picking some popular albums from when they were young and discussing how historic they are in the western canon. Before you go off to browse anti-aging creams take a look at the albums selected to represent one of the hairier decades of KSPC radio.
1970 - Led Zeppelin III by Led Zeppelin
The decade was kicked off by a number of releases by significant artists like Black Sabbath, Nick Drake, Simon and Garfunkel, and of course Led Zeppelin. Zeppelin had put out their first two albums a year prior at the turn of the decade but they were still just at the beginning of their career with this third effort. Though not their most significant release, it still signified a stepping-stone in the group's rise to fame.
1971 - L.A. Woman by The Doors
The 1970s went full speed ahead with even more albums by big name rockers like Led Zeppelin, David Bowie and Pink Floyd in addition to KSPC fav T.Rex. The Doors managed to outshine these stars with not one but two album releases- "L.A. Woman: and "Other Voices". Like most major rock outfits of the 1970s, the Doors had been putting out music since the late 1960s and continued to pick up speed from there.
1972 - The Rise and Fall of Ziggy Stardust by David Bowie
Several notable albums came out in 1972, among them "Pink Moon" by Nick Drake, which still graces KSPC's airwaves from time to time, and Lou Reed's first solo album without the Velvet Underground, "Transformer". Although David Bowie has always been too big to air on KSPC, his eclectic music and alter ego Ziggy Stardust are beloved by nearly all KSPC DJs.
1973 - Dark Side of the Moon by Pink Floyd
Like Bowie, Pink Floyd is not being played at KSPC nowadays but their 1973 release is too iconic not to be acknowledged in the musical timeline. 1973 also produced David Bowie's famous Aladdin Sane album, which is arguably equally significant, but Bowie got 1972 so we'll go with Pink Floyd for this year in KSPC history.
1974 - Here Come the Warm Jets by Brian Eno
Change was in the air with the arrival of radical new musical sounds like punk and hip-hop. Brian Eno himself was a beacon of new and strange things to come. While most of his work as a producer for artists far bigger than himself led to greater acclaim, his own work left a major mark. His independent releases pioneered the sound of electronic and ambient music.
1975 - Horses by Patti Smith
As the mid 1970s rolled around, major punk artists began to emerge on the forefront of the music scene. While most of the punk icons of the 1970s are men, Patti Smith was a rare and highly influential exception. "Horses" was her very first album and only the beginning of her musical career.
1976 - Ramones by The Ramones
The Ramones were another highly influential punk group who put out their first album in the 1970s. The albums KSPC brings in nowadays are often some variation of post-punk, pop punk, etc. but they all owe their origins to acts like the Ramones and Patti Smith who paved the way for the movement.
1977 - Marquee Moon by Television
As the decade drew to a close, artists like Fleetwood Mac, The Clash, and the Talking Heads released albums that declared their entry into the music sphere. One particular favorite of KSPC's that still gets played with some frequency is Television's album. They were also part of the famed New York music club CBGB.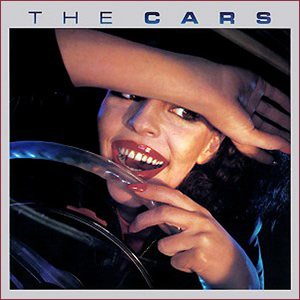 1978 – The Cars by The Cars
The Cars were one of the first major bands to pioneer the use of synthesizers. Their music incorporated the guitar-based rock of the 1970s to create a pop sound that was a premonition of what music in the 1980s would begin to sound like. They were such a mainstream hit that you won't find a Cars album hiding in KSPC's library. However, their influence can be detected in modern indie pop albums that have found innovative ways to utilize synth beats into their music.
1979 - Unknown Pleasures by Joy Division
By the end of the decade it was clear that rock was undergoing major shifts. The Cure marked the transition from punk to post-punk, The B-52s arrived on the scene with pop pun, and the Clash put out their upbeat album London Calling. One cult favorite out of this post-punk era is Joy Division's iconic albums. And, unlike many of these other albums, Joy Division is a rare gem KSPC does have hidden in its vast library.
Written by The Aviatrix
Edited by Luke Sawyer