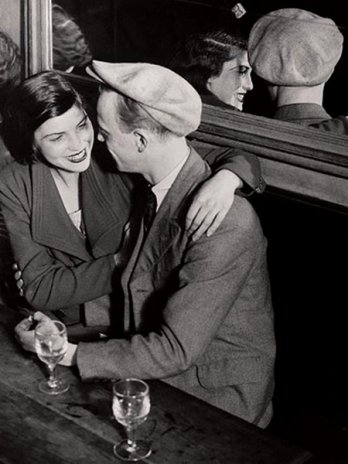 Oh L'Amour! Isn't it grand? Even if we are tempted to bemoan the single life (if that is where we are at this point), it's hard to complain when the sun is shining and love is in the air.  And sure, we could easily feel bitter about Hallmark's monopoly on the card industry, angry about the entrenched gender stereotypes this holiday happily promotes, or slightly uncomfortable with the fact that everyone believes it necessary to publicly display their emotions on this day… but what for? Valentine's doesn't have to be a stressful occasion or a day filled with nausea and gushy poems. There is certainly pressure to purchase something fluffy, sweet (or both !) for your significant other. But Valentine's is about loving the one you are with (and those close to you) and it can be celebrated in a totally mellow way. Why not sit back and listen to these great jazz tunes about that delightful emotion that makes the world go 'round.
14. A Sunday Kind of Love – Billy Eckstine
13. Somebody Loves Me – Erroll Garner
12. Taking a Chance on Love – June Christy
11. Save Your Love for Me – Nancy Wilson and Cannonball Adderley
10. Our Love is Here to Stay – Ella Fitzgerald
9.Unforgettable – Nat King Cole
8.  Dance Me to the End of Love – Madeleine Peyroux
7. Everybody Needs Somebody – Jimmy Scott
6. What is This Thing Called Love? – Art Pepper

5.  Beautiful Love – Bill Evans
4. P.S. I Love You – Billie Holiday
3. I Fall in Love Too Easily – Miles Davis Quintet
2. Embraceable You – Charlie Parker
1. My Funny Valentine – Chet Baker

Certainly, there are countless other ballads and love songs within the jazz genre that I haven't included in this list. Feel free to comment on this post and let us here at the space know your favorites! Until then, check out the jazz programing on KSPC to hear these (and many other) proclamations of love!
Happy Valentine's Day Everyone!